52,000 Of You Want XP Back
Over a year ago I posted an entry on how to downgrade from Vista to Windows XP.  To my astonishment, over 52,120 people have come to site to start down the path to a better operating system.  Check out my blog stats below: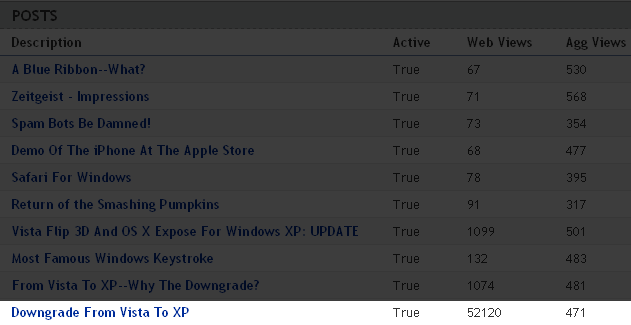 Thanks to all those who have contributed to the comments in helping everyone take a step back!