Some of My Favorite Things, 2017 Edition
What blog is complete without a recap of the year?
As we start to wind down the year, I thought it'd be nice to enumerate many of the things that brought me joy, pleasure, and other nice feelings.
---
Favorite Book
Skunk Works: A Personal Memoir of My Years of Lockheed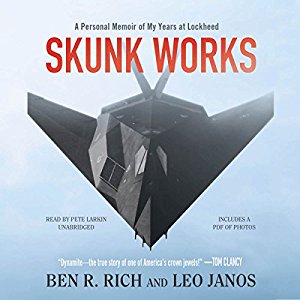 This book is a pretty easy read, but asside from the fascinating historical perspectives brought to bear, I was more interested in the aspects of how Lockheed managed their most secretive projects within the strict operating environment of the world's most bureaucratic organization: the US government. Being part of a company's R&D function is difficult, not from the secrecy perspective, but all the ways in which the organization and the client try to (sometimes unwittingly) sabotage the outcomes. There are many lessons to be learned when trying to scale an organization, as well as the need for changing direction when the winds start blowing against you.
---
Favorite Movie
Dunkirk
I remember watching the trailer for Dunkirk about this time last year. Christopher Nolan has a pretty good track record on great storytelling and I had high hopes for this movie based on World War II historical events. I was not disappointed. Though there were a number of historical inaccuracies (what Hollywood movie doesn't?), it did not fail to capture the essence of what is one of the greatest miracles of the war.
While the events of the film are not based on any single account or individual, Nolan manages to create high drama that doesn't wear the viewer down.
---
Favorite Twitter Account
Real Time WW2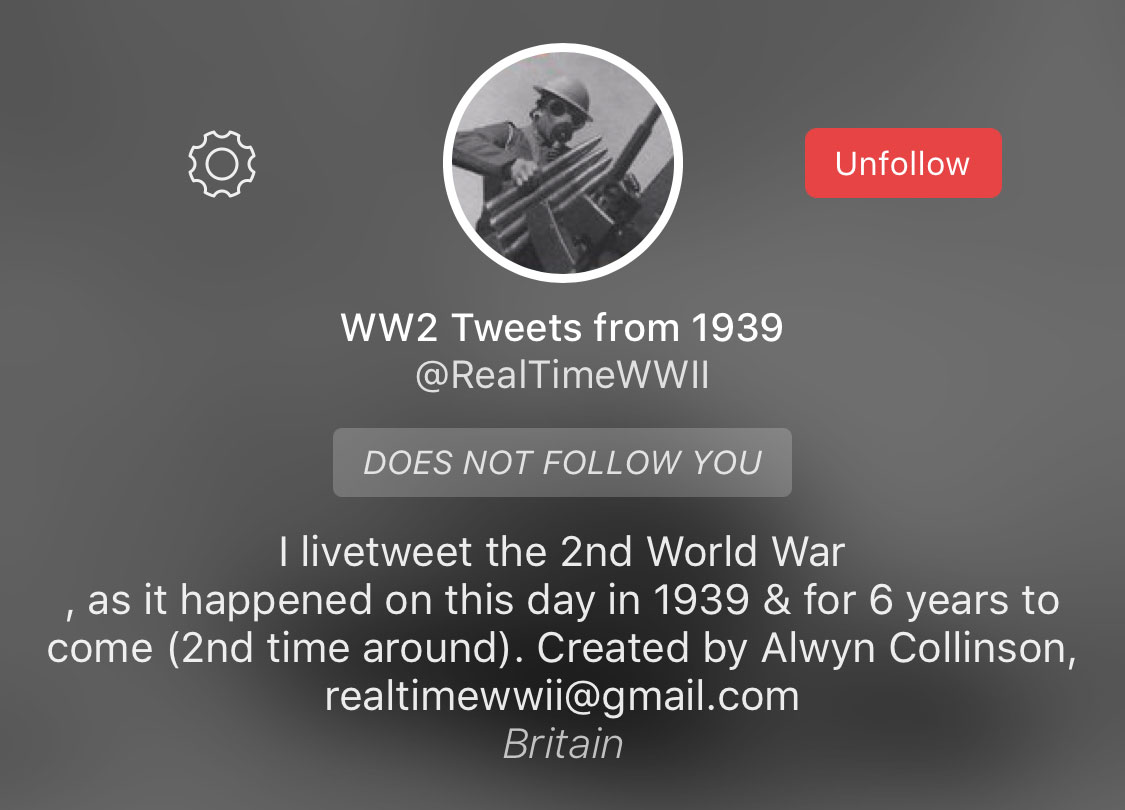 One of my favorite twitter accounts, RealTimeWWII, finished its 'live tweeting' of historical events surrounding World War II this year. The account owner started over again this fall and I never tire of the stream of tweets and historical information it provides.
Fun fact: it was because of this account that I knew of the Battle of Dunkirk and the subsequent miraculous evacuation of which the aforementioned movie depicts. If you have a desire to learn more about World War II, this is a definite must-follow.
---
Favorite New Podcast
Trump Con Law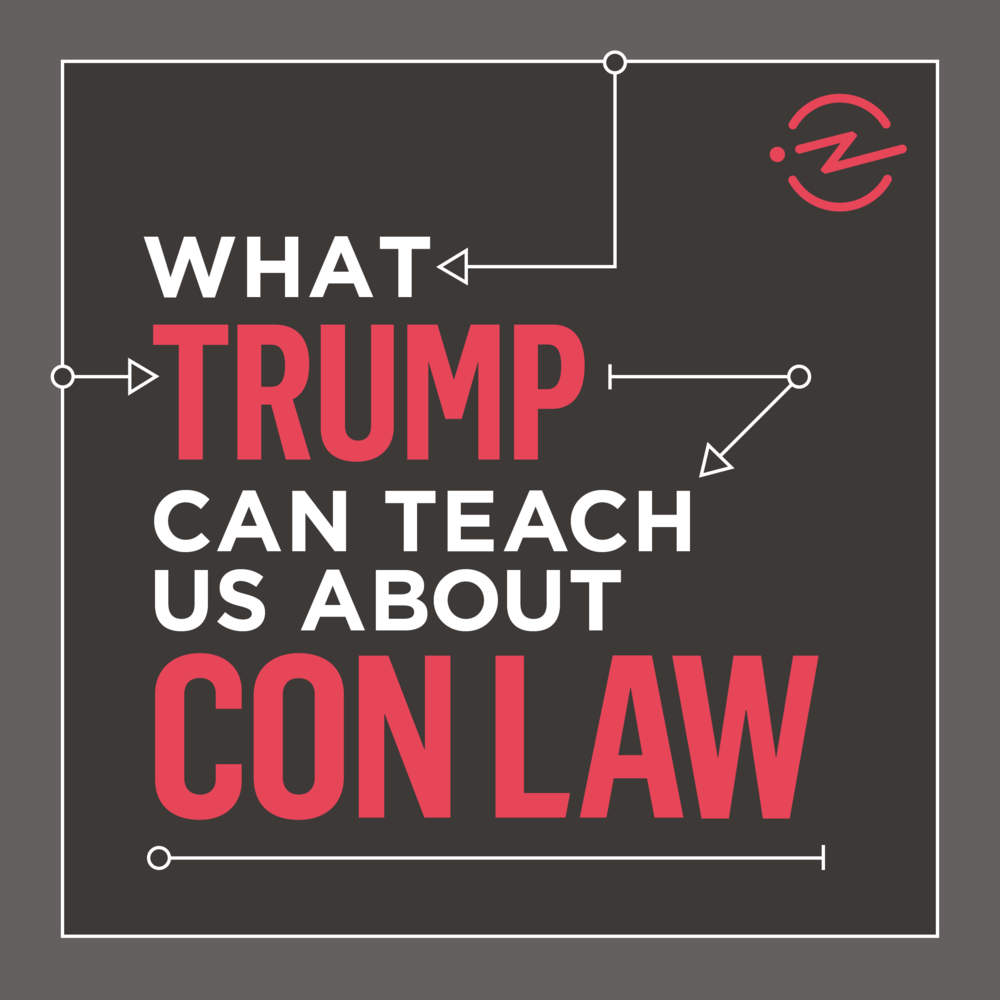 I listen to quite a few great podcasts throughout the year, but my favorite new addition is What Trump Can Teach Us About Con Law. It is a very well-made podcast by Roman Mars, host of 99% Invisible, that takes a look at all the contoversies surrounding good ol' 45, but using the US Constitution as the lens.
For the most part the podcast takes a non-partisan take on the topics presented, peering into some of the more obscure and archaic portions of our nation's legal foundation. Regardless of your personal political persuasion, this is a great listen. Special thanks to Matthew Bischoff for the recommendation.
---
Favorite Day
The Great American Eclipse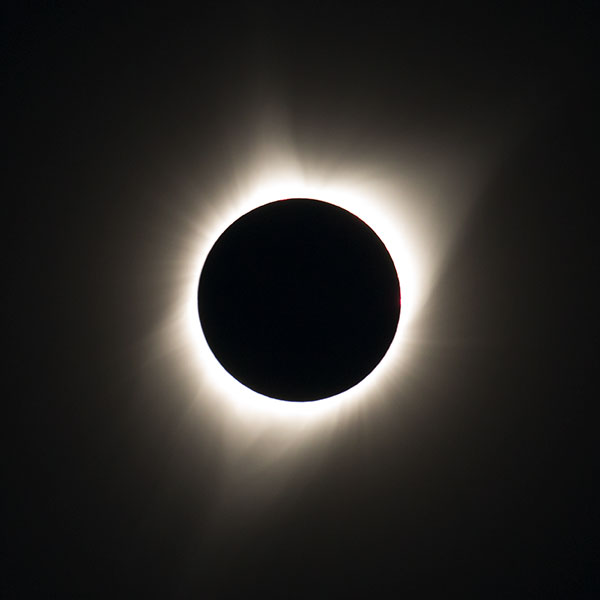 I won't rehash all of my thoughts and feelings from my post from August about this event, except to say: it was wonderful. Not just because of the event itself (which was absolutely breathtaking) but the amount of planning that I put in and the perfectness by which all my plans unfolded. I couldn't have asked for anything better.
---
Favorite Photo
Tyhee Sunrise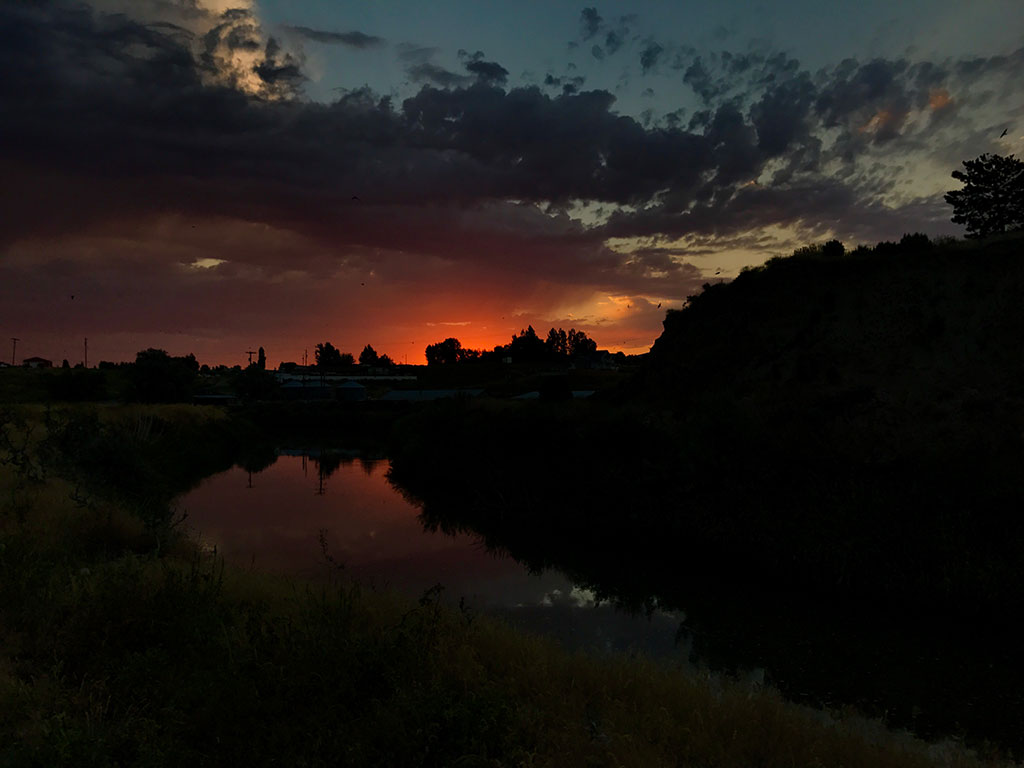 Having moved cross-country to Pocatello, ID, I had plenty of clean air and great vistas to behold. I took a ton of great photos of my new home, but this one probably epitomizes the beauty of the area in which I now live. This was taken near a canal at sunrise near Tyhee, ID. While my home was under construction, the route I would take for my morning runs would take me to this area in the early hours. I saw many beautiful sunrises over the intervening summer, but this one was the absolute best. This picture of the same morning was taken twelve minutes later: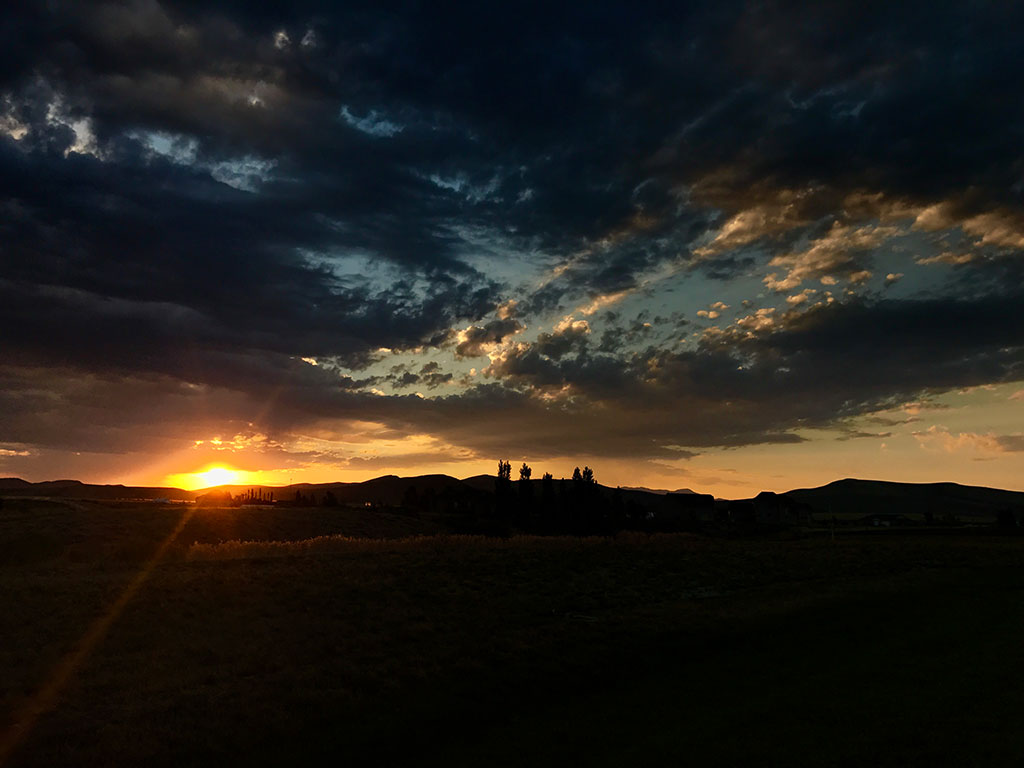 ---
Favorite Video Game
The Legend of Zelda: Breath of the Wild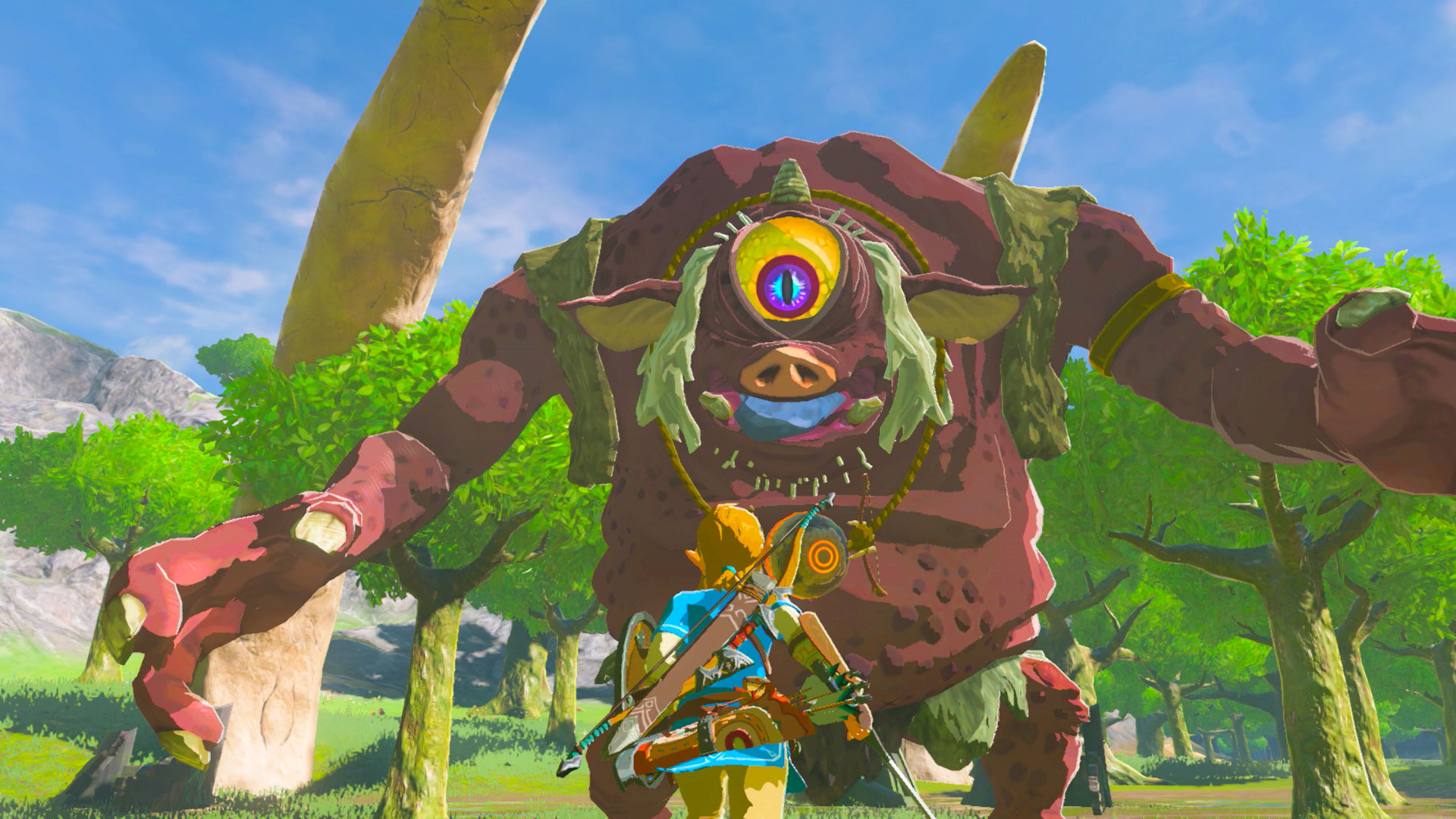 I'm not the world's biggest Zelda fan; there are quite a few games in the series I have not played. Nevertheless, this was one of the big reasons why I bought a Nintendo Switch. Its open world game style, coupled with a number of fun, interesting, and compelling game mechanics easily made it the best game I played all year. I don't have a ton of time for video games these days, but this one easily filled the space I did give it.
My first tweet about the game after my initial start was incredibly prescient:
I haven't left the first area and the only thing I dislike about BotW is that someday I'll have played it all and there will be no more. 🙃

— Wayne Hartman (@waynehartman) July 9, 2017
I am nearly complete with the second (and final) DLC that came out last month, for which I am sad to see the adventures in this episode come to a close.
---
Favorite Card Game
Love Letter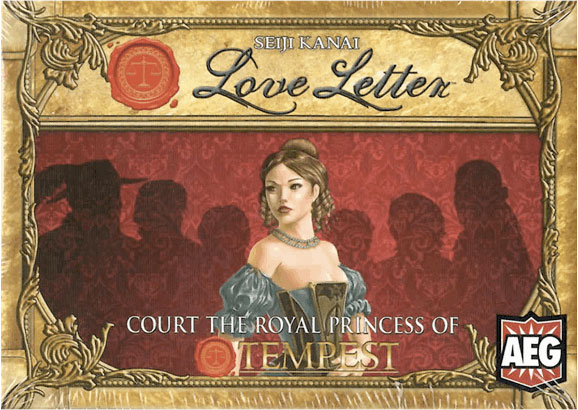 Look past the goofy premise and seemingly silly cards and Love Letter is easily my favorite card game this year. Introduced to me by a coworker, games go very quickly and the rules are simple enough for my seven-year-old to grasp, yet it is compelling enough for adults.
Though you can get the normal edition pretty cheap, I highly recommend getting the Premium Edition (linked above). It comes with the expansion, has larger tarot-sized cards, and includes deck protectors.